Twin County Hall of Fame Agriculture Honorees
Agriculture has always been important to Edgecombe and Nash counties. We would like to honor the following Twin County Hall of Fame inductees in the area of agriculture.
Other Cultural Organizations You May Be Interested In...
We are not affiliated with this organizations; however, we wish to share them with you as resource to explore history.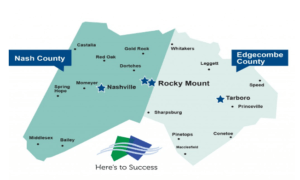 Preservation Rocky Mount • Stonewall Manor • Country Doctor Museum • Braswell Library 
• Edgecombe County Veterans Military Museum • Historic Tarboro • Blount Bridgers HouseDigital NC •  Braswell Library  •
Kings First Dream • Nash County NCGenWeb • NC Family Records • NCpedia • Tar River Connections Genealogical Society
Rocky Mount Chamber of Commerce • Tarboro Edgecombe Chamber of Commerce
Rocky Mount Way Back When Facebook Group