Support the Twin County Hall of Fame!
Ensure the Future Knows about the Past!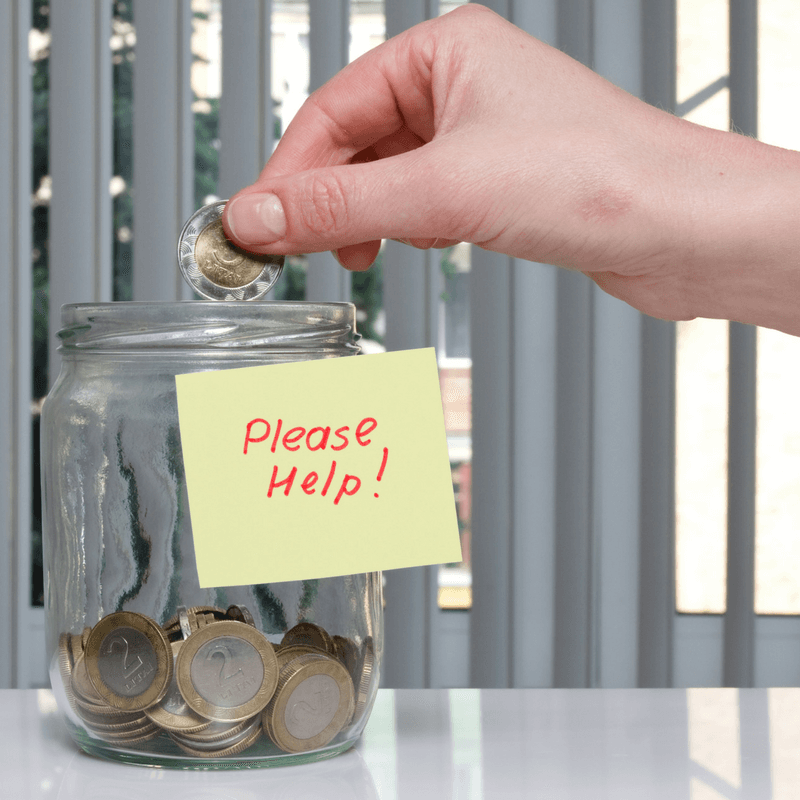 "History cannot give us a program for the future, but it can give us a fuller understanding of ourselves, and of our common humanity so that we can better face the future."  
– Robert Penn Warren, an American poet, novelist, and literary critic and a charter member of the Fellowship of Southern Writers.
The history of Edgecombe and Nash counties is rich and deep-rooted… a little known within our communities. Your donation will assist us in preserving and sharing the cultural heritage of Edgecombe and Nash counties for present and future generations. We appreciate your support. Thank you!
Legendary Locals of Edgecombe and Nash Counties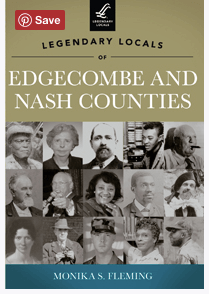 The rich agricultural land of northeastern North Carolina was originally settled in the mid-18th century and, in 1777, divided into two counties: Edgecombe and Nash. In 1818, the Battle family established a textile mill that remained in operation for more than 175 years and became the basis for the city of Rocky Mount. The Atlantic Coastline Railroad chose the area as its repair shop in 1899 and, at the turn of the 20th century, the area was booming. Diverse communities produced outstanding educators, groundbreaking physicians, and business leaders.
Residents included Olympians, baseball hall of famer Buck Leonard, and basketball greats Phil Ford and Buck Williams. Creative citizens became award-winning musicians, painters, and writers, like novelist Kaye Gibbons and entertainer Kaye Kyser. Military service in conflicts from the Revolutionary War to the Iraq War included generals, admirals, and a Medal of Honor recipient. Legendary Locals of Edgecombe and Nash Counties celebrates some of the individuals who have left their mark. In her fifth book, local historian and educator Monika S. Fleming worked with the Twin County Hall of Fame, Braswell and Edgecombe libraries, and the Veterans Museum to identify these local legends.
Paperback, 128 Pages
Price: $21.99 plus tax + shipping ($5.00)

Blackbirds: The Glory Days of Rocky Mount Athletics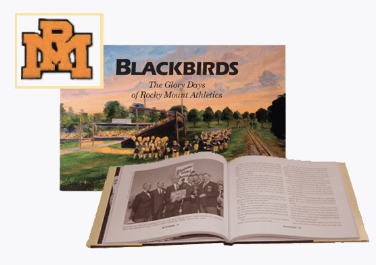 Fans of Rocky Mount Athletics! Here is your chance to own a detailed account of that magical time in the early sixties when Rocky Mount Senior High School achieved what many would consider impossible: four straight state championship titles in just a twelve month span. A great coffee table book and conversation piece.
About the Author: Lee Pace is a writer, designer and publisher in Chapel Hill, N.C. He has written extensively for more than twenty years about golf in the Carolinas and has produced three books on Pinehurst. He is a 1979 graduate of the University of North Carolina and covers the Tar Heels for various media outlets.
Other Cultural Organizations You May Be Interested In...