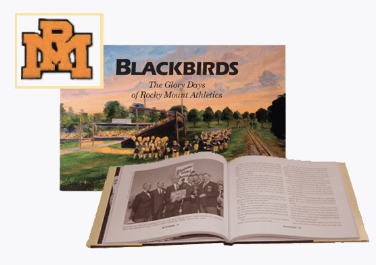 Blackbirds: The Glory Days of Rocky Mount Athletics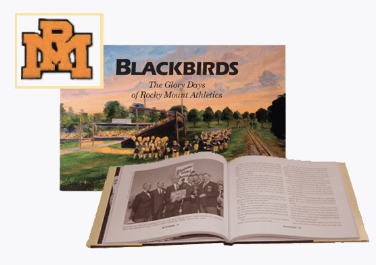 Fans of Rocky Mount Athletics! Here is your chance to own a detailed account of that magical time in the early sixties when Rocky Mount Senior High School achieved what many would consider impossible: four straight state championship titles in just a twelve month span. A great coffee table book and conversation piece.
About the Author: Lee Pace is a writer, designer and publisher in Chapel Hill, N.C. He has written extensively for more than twenty years about golf in the Carolinas and has produced three books on Pinehurst. He is a 1979 graduate of the University of North Carolina and covers the Tar Heels for various media outlets.
Hardcover, 162 Pages
Purchasing this book helps us achieve our mission and is greatly appreciated!
$10.00
$0.68 (tax)
+ $5.00 (shipping)